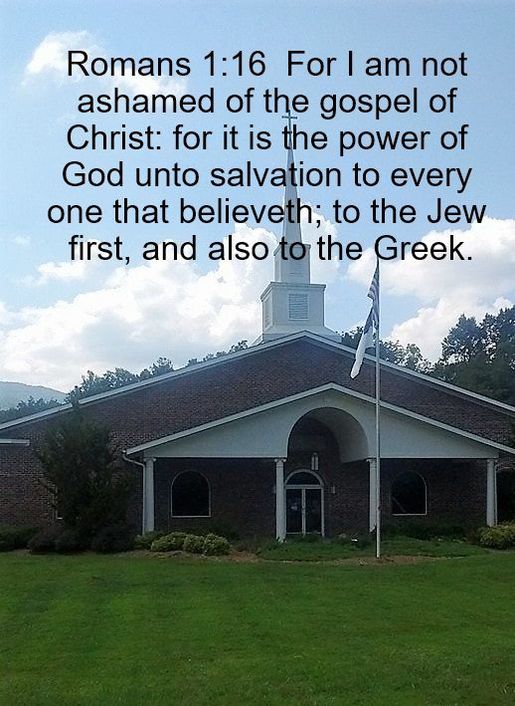 Nestled in one of the most beautiful valleys in Western North Carolina, is VALLEYTOWN BAPTIST CHURCH, just outside the town of Andrews. Valleytown was organized on November 1925, when a group of Believers met with the purpose of organizing a Church. The early founders had the burden and God blessed. The Vision of the Church remains the same, to reach the local community, the Nation and the World for the Lord Jesus Christ. Valleytown Baptist Church currently supports about 12 Mission works plus many additional Local Missions and Ministries.




Service Times
SUNDAY SCHOOL 10:00 A.M. MORNING WORSHIP 11:00 A.M. CHOIR PRACTICE 5:00 P.M. SUNDAY NIGHT WORSHIP 6:00 P.M. Wednesday Prayer Meeting 5:00 P.M.



---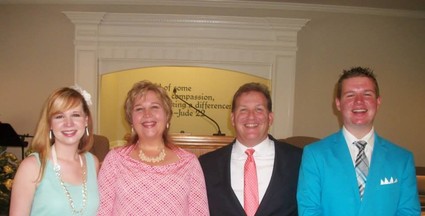 Pastor Eric Byrd and His Family.

Pastor Byrd was previously pastoring a Church in Forsyth GA.
since 2006. He has also served as an associate and Youth Pastor since 1986.

Eric obtained His Masters degree in Ministry from Trinity
Baptist Seminary.

Eric and His wife Wendy have been married for 30 years. They have two children, Elysse 25, and Luke 22. Wendy was originally from Andrews.

Wendy has 30 years in the ministry with a Bachelors degree in Theology. She has extensive work in the Ladies ministry, adult women's ministry, adult women's teacher, children's ministry, floral work, activity organizer, and church secretary.

Elysse has 10 years in the ministry attending Berklee School of Music in Boston, Ma online. serving as church pianist 10 years and sings. she also has ministered as children's choir teacher, Sunday school teacher, song writer, piano teacher and vbs teacher.

Luke has 4 years in the ministry with an Associates degree in Ministry. He also has served as song leader, guitarist and Sunday school teacher.



---